— A La Musique Pour Moi Compilation Mix —
YES. YEX. SEX!! This is a homage to my favorite LA night club. The theme nights are naughty, outrageous and down-right erotic debauchery. But while DJ Josh Peace is spinnin' disco-pop mixes and local talent that comes thru DJ'ing, the crowd is keeping the theme nights alive.
​When Luke Nero moved to Los Angeles, he brought the hippest gay club in New York City with him. But as the doors opened last night at Bardot for the first installment of the Tuesday night party MR BLACK LA, one had to wonder if a club whose identity is based on its association with the movers and shakers of NYC nightlife could work here. The answer is yes.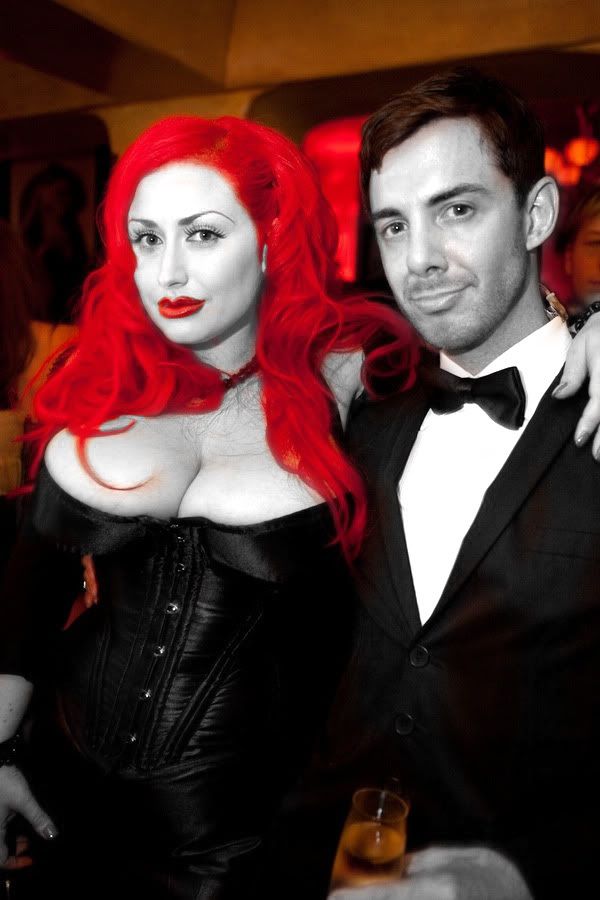 Nero's plan is golden. He's not recreating New York so much as he's using the original club as blueprint to develop an event that is truly local. For the opening of mr. BLACK, he collaborated with Gregory Alexander (A Club Called Rhonda), Lenora Claire (Golden Gals Gone Wild) and Rusty Updegraff (Beige) to bring in a cross-section of the city's nightlife denizens. Between the three hosts, the party cultivated a large and eclectic crowd.
—————
MR BLACK POLYSEXUAL MIX: 5TRK ROTATION VOL. 4

File name: MR.BLACK MIX - mp3 [2011].zip
File description: MRBLK-MIX-2011.zip
File size: 257.58 MB
Tracks: 25
Encoded: MP3
—————DOWNLOAD MIX—————
1. I Blame Coco - "Turn Your Back On Love (Plastics Plates Remix"
2. Hercules & The Love Affair - "Painted Eyes (Moonlight Matters Remix)"
3. Memory Tapes - "Wait In The Dark (Jensen Sportag Remix)"
4. Paper Crows - "Stand Alight (Monsieur Adi Remix)"
5. Sam Sparro - "You's A Nasty"
6. Pnau - "Better Way"
7. Jupiter - "Vox Populi (Lifelike Treatement)"
8. Discodeine - "Synchronize"
9. Museum of Bellas Artes - "Days Ahead"
10. Holy Ghost! - "Do It Again"
11. Glass Candy - "Feeling Without Touching"
12. Private - "My Secret Lover"
13. Falcon Punch - "Where You'll Stay"
14. When Saints Go Machine - "Fail Forever"
15. Adele - "Set Fire To The Rain (Plastic Plates Remix)"
16. Cassian - "Getting High"
17. Rogue Vogue - "Breezy"
18. Superhumanoids - "Mirrors (Cosmic Kids Remix)"
19. The Requesters - "Strong Love"
20. Chromeo - "When The Night Falls (Breakbot Remix)"
21. Space Ranger - "Phase Fever"
22. Uniforms - "Trickery Lane (Rainbows of Death Remix)"
23. Kerrier District - "Let's Dance And Freak"
24. RÜFÜS - "We Left (Ride The Universe Remix)"
25. Space Ranger - "Plastic Romance (Motor City Drum Vocal Remix)"
——
Web - Mr Black LA
REMEMBER ITS EVERY TUESDAY NIGHT @ 9PM-2AM
View Larger Map